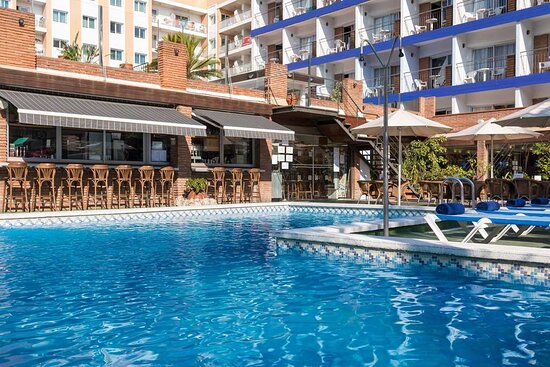 Switch off from everyday life and experience an unforgettable holiday at one of our all-inclusive hotels. Unwind from daily life. Leave your worries behind and enjoy the Catalan Coast. Unique days await you, where you'll enjoy unbeatable benefits with the all-inclusive service by htophotels.
Plenty of choices and resorts to choose from
all our hotel are 4 star , with pools, modern rooms , buffet style meals, open bar and centrally located.
PLEASE NOTE:  THE ALL INCLUSIVE INCLUDES THE FOLLOWING!
* STANDARD ROOM – ALL INCLUSIVE – OPEN BAR 10AM – 11PM LOCAL BEER, SPIRITS, SOFT DRINKS AND WINE (HOTELS MAY VARY IN CHOICE)-  SNACK BARS INCLUDING HOT AND COLD FOOD 10AM-6PM – 3 BUFFET MEALS PER DAY WITH AN ARRAY OF FRESHLY COOKED FOOD.
TO OBTAIN A QUOTE, PLEASE FILL IN THE FOLLOWING INFORMATION !
3 NIGHTS MINIMUM STAY